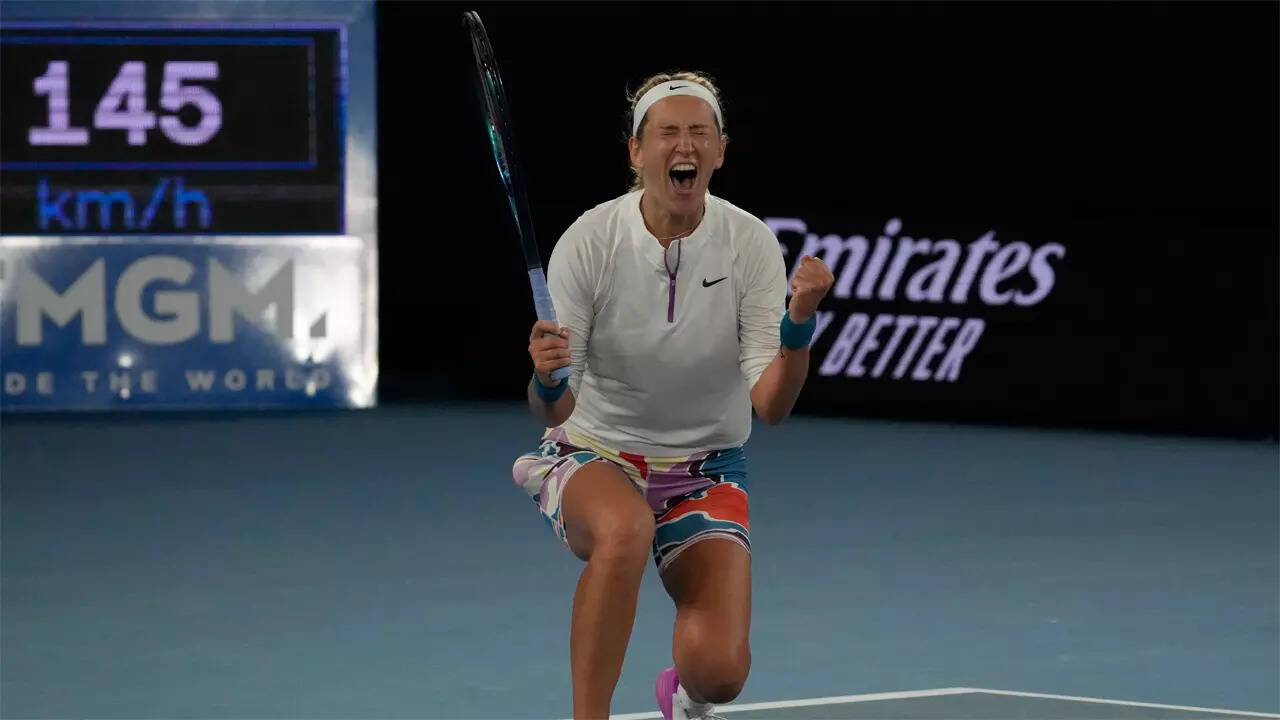 MELBOURNE: Two-time Australian Open champion
Victoria Azarenka
reached the quarter-finals at 2:17 am on Monday after winning a bruising late-night encounter against China's Zhu Lin.
The 24th-seeded Belarusian won 4-6, 6-1, 6-4 and will play Jessica Pegula of the United States, the highest remaining women's seed left in the draw at three.
Tournament organisers were widely criticised days ago when Andy Murray and home player Thanasi Kokkinakis did battle until 4:05 am.
The match between Azarenka and unseeded Zhu started late at Rod Laver Arena because the preceding encounter between Stefanos Tsitsipas and Jannik Sinner went to five sets.
It turned out to be a gruelling clash, which started late on Sunday and concluded in the early hours of Monday, in front of what was a nearly empty stadium by that time.
"It was two hours and 40 minutes of complete pressure," the 33-year-old Azarenka said afterwards.
Asked what time she would get to bed, she replied: "I don't even know what time it is.
"Probably I'll be up till 6:00 am, then mask on and sleep during the day."
After winning a set each, Zhu and Azarenka went into the deciding third and proceeded to exchange breaks to 3-3.
Both players were smacking some thunderous ground strokes and the 28-year-old Zhu finally held serve for 4-3 to put her within sight of the last eight.
The 2012 and 2013 Australian Open champion Azarenka then held to level at 4-4, and broke her opponent for 5-4 when Zhu fired her return into the net.
Azarenka sensed victory and dug herself out of a hole when facing two break points.
She sealed the deal on the first match point with a searing two-handed crosscourt backhand.