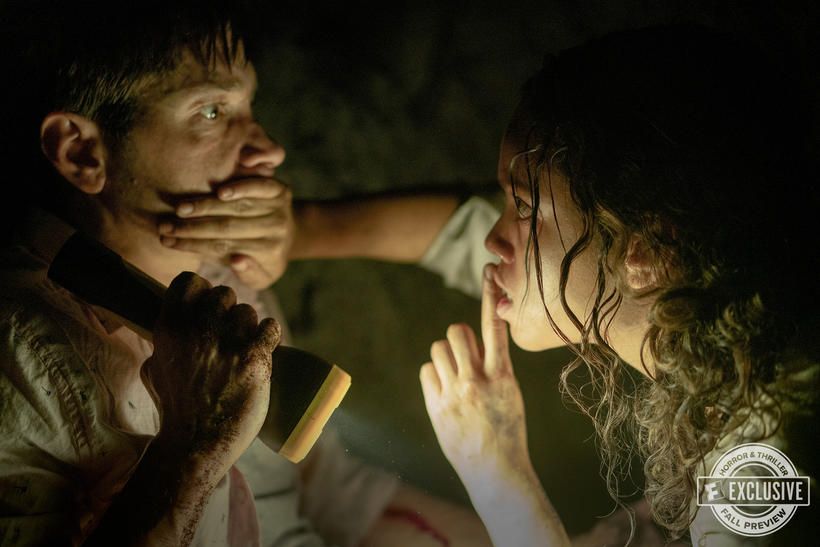 Tickets are now on sale to watch Barbarian in your favorite movie theater. In the thriller, Tess (Georgina Campbell) arrives at a rental home late one night, only to discover that a stranger, Keith (Bill Skarsgård), is already there. Deciding to rest up before resolving the mix-up, Tess is awakened by strange sounds and wonders why Keith appears to have disappeared. She ventures into the basement, where dark and foreboding things await.

In our exclusive clip, we get a sense of their differing personalities. Tess has made the fateful decision to stay the night and is coming out of the shower when she sees that Keith is waiting for her at a dining room table. Keith is a bundle of nerves as he offers a detailed explanation for his actions before offering her something to drink, which stands in stark contrast to Tess' rather calm demeanor. Her answer is to the point.

Watch the video below, then get tickets to enjoy Barbarian with your friends. Trust us, you'll want their company for this nerve-jolting movie. The suspense chiller opens only in theaters Friday, September 9.
Source link