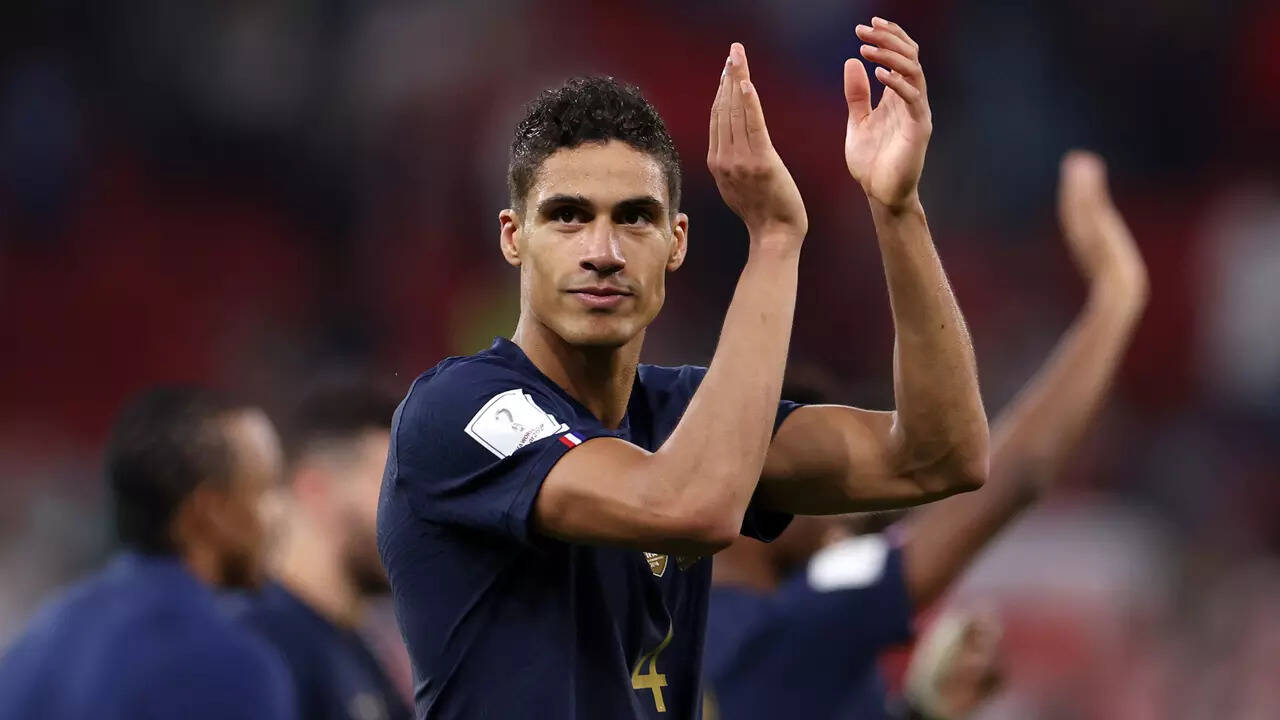 France
defender Raphael Varane is retiring from international football, ending a 10-year career with Les Bleus in which he won the
World Cup
in 2018 and was a runners-up four years later.
The 29-year-old, who has 93 caps after making his debut in 2013, and also helped Didier Deschamps's side win the UEFA Nations League in the 2020-21 season.
"Representing our beautiful country for a decade has been one of the greatest honours of my life," Varane said in a statement.
"Every time I wore that special blue jersey I felt an immense sense of pride, the duty to give everything, to play with my heart and to win every time we took the field.
Merci pour tout 💙🤍♥️ https://t.co/FUk4zZWFpt

— Raphaël Varane (@raphaelvarane) 1675342580000
"I've been thinking about it for several months and I decided that it was the right time for me to retire from international football."
The Manchester United defender helped France reach a second straight World Cup final in Qatar last year where they were beaten by Argentina on penalties.
Varane's decision comes just weeks after France's World Cup-winning goalkeeper and captain, Hugo Lloris, announced his retirement from international football aged 36.
The defender added that it was time for a "talented group of young players" to take on the mantle.
"Raphael called me a few days ago to explain that he wanted to end his international career. He's an intelligent boy who knows how to take the time to think about it and weigh up the pros and cons before deciding," France coach Deschamps said.
"Raphael believes he has reached the end of his adventure with the French team. I've been in a similar situation to him, I understand his arguments and respect his decision.
"As our paths separate, I wanted to salute his honesty, his unfailing commitment to the blue jersey. Raphael has played a central role on and off the field for the past decade."