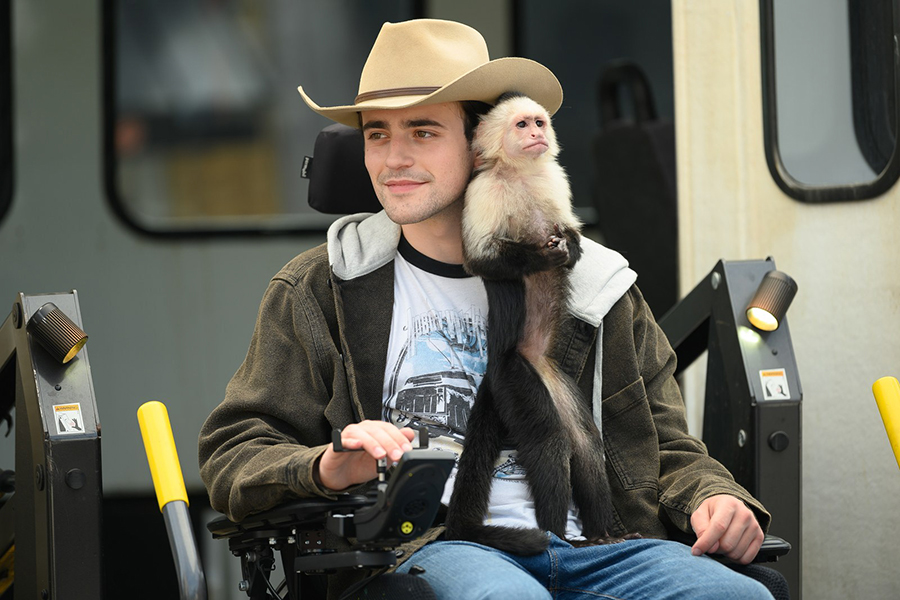 The heartwarming family movie Gigi & Nate opens in theaters this weekend.

Young Nate Gibson (Charlie Rowe) was set to take on the world when fate intervened. Now a quadriplegic in a wheelchair, he's frustrated by his loss of independence. His life changes when he's connected with a service animal: a capuchin monkey named Gigi (animal actor Allie). Nate and Gigi make a powerful team, but their bond will be put to the test when outside forces object. 

In the exclusive scene below, Nate and Gigi venture out to a grocery store, where they run into an old acquaintance of Nate's. She's nervous, but Nate's confidence starts to put her at ease.
Based on a true story, Gigi & Nate co-stars Marcia Gay Harden, Josephine Langford, Zoe Margaret Colletti, Jim Belushi and Diane Ladd. Nick Hamm directs. Watch the charming scene, and be sure to get tickets for the family. 
Source link