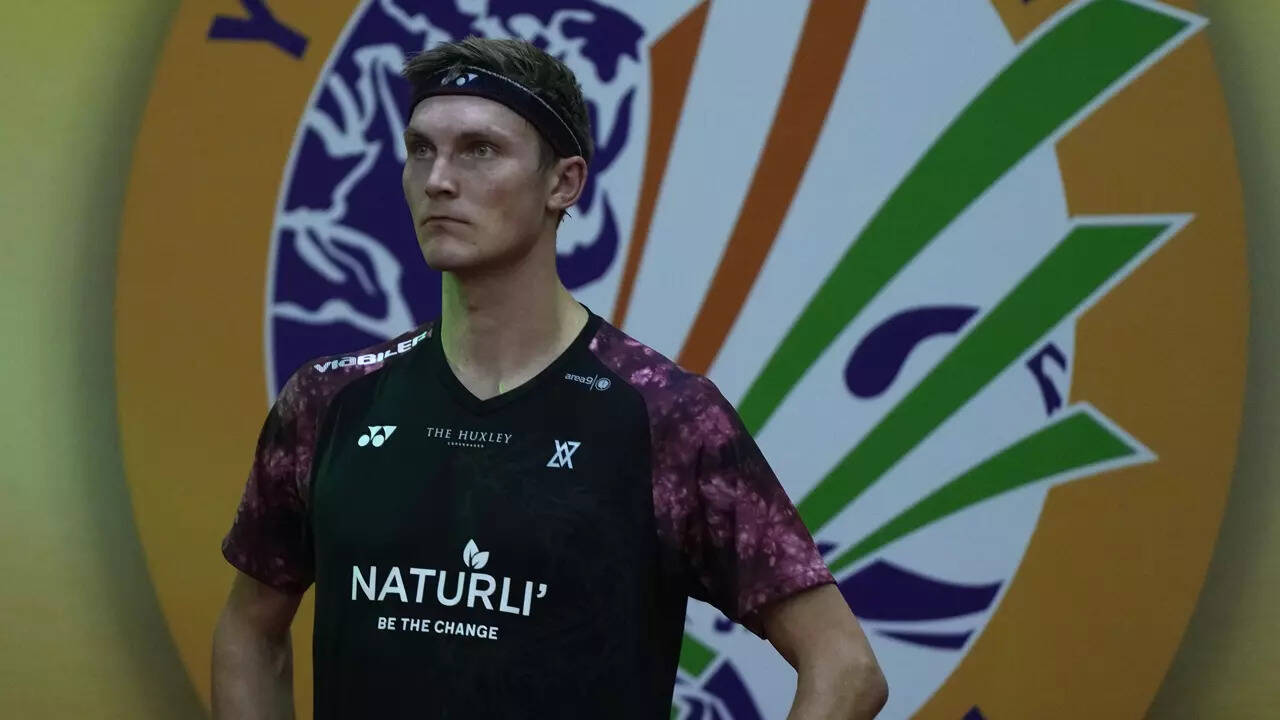 NEW DELHI: Olympic and world champion Viktor Axelsen feels the game's governing body (BWF) should keep players' health in mind while charting out the current international schedule as currently it is "tough".
The 29-year-old from Odense won eight titles in 2022, including the World Championships, All England and World Tour Finals. He started the year with another dominating show, winning the Malaysia Super 1000 in Kuala Lumpur.
On Sunday, the world No. 1 Dane finished runner-up at India Open Super 750 after losing in three games to Kunlavut Vitidsarn of Thailand in the final.
"I try to rest and prepare in the best way possible to keep my body in top condition but it is not easy, especially with the travel in between tournaments, it is really tough," he told reporters.
"All and all, you can't expect players to keep performing week after week, that's how it is.
"There are so many tournaments on the world tour now and players' health is obviously something which individual players have to take care of because you can't play everything and perform well all around the year."
Asked if there is a need to have breaks between world tour events, Axelsen said: "It is obviously good for
badminton
with many tournaments but we should also remember about players' health.
"Having a 5-6 hours flight, going from Malaysia then flying all the way to India across time zones, and flying back in the same time zone, when you look at the health, and everything, it is not good and hopefully we can do better."
Talking about his targets this year, Axelsen said: "There is a world championships in Denmark, which I want to do well in. Super 1000s is something which I prioritise a lot. Last week I won one of them and hopefully I can do it again at the All England."
Kunlavut on Sunday became only the fourth player to beat Axelsen in the last 13 months and the Dane said he couldn't mount his attack against the 21-year-old Thai sensation in the final.
"My attack and presence on court was not the best. There were a few points where one went over the net at the end of the first game and he took the game. If I could have taken that it could have been different," the two-time former champion said.
"This is competitive badminton. Though I have done well in the last few tournaments, I can't keep winning all the time. It wasn't my time. I want to congratulate Kunlavut."