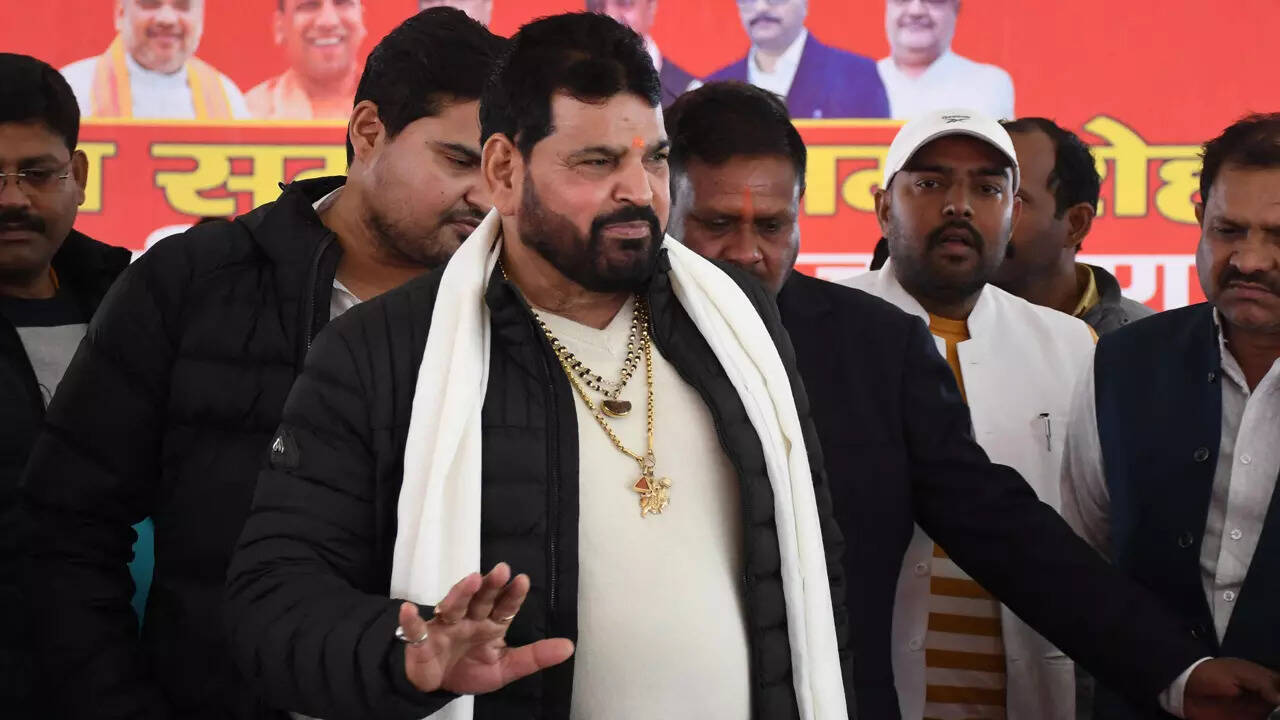 NEW DELHI: The Wrestling Federation of India (WFI) president Brij Bhushan Sharan Singh on Sunday requested people not to put objectionable slogans or hashtags on social media that harm the dignity of political parties or communities, among others.
Sharan wrote the request in couple of posts on his twitter handle. The request came hours after the emergency general council meeting of the WFI was called off earlier in the day.
Sharan has been accused of sexually harassing women wrestlers and working like a 'dictator' by some of the country's top wrestlers, including Vinesh Phogat, Bajrang Punia, Sakshi Malik and Ravi Dahiya.
The sports ministry had said on Saturday it had asked the WFI to suspend "all ongoing activities with immediate effect", including the Ranking Tournament in Gonda, UP, the federation president Sharan's stronghold.
In a tweet in Hindi, Sharan said, "Request. Got information about some objectionable slogans, graphics and hashtags on social media. I disagree with anything that harms the dignity of any political party, social organisation, community or caste-religion."
In another tweet, he said, "And, I refute such posts and trends. I am not larger than the party, (and) my dedication, my loyalty is authentic. My well-wishers and supporters should please stay away from such posts. They should neither like nor comment on it."
और मै ऐसे पोस्ट और ट्रेंड्स का खंडन करता हूँमै दल से बड़ा नहीं हूँ, मेरा समर्पण मेरी निष्ठा प्रमाणिक हैमेरे शुभचि… https://t.co/rDejUgALNd

— BrijBhushan Sharan Singh (@sharan_mp) 1674397420000
The WFI emergency general council meeting, scheduled in Ayodhya on Sunday, was called off after the ministry directed it to suspend all ongoing activities owing to the various allegations against the sports body and its president.
The ministry had on Saturday also suspended WFI's assistant secretary Vinod Tomar, a fallout of the grapplers' allegations of sexual harassment and corruption against the sports body's chief. It had decided to suspend Tomar, "with immediate effect, to ensure proper functioning of WFI".
(With inputs from PTI)