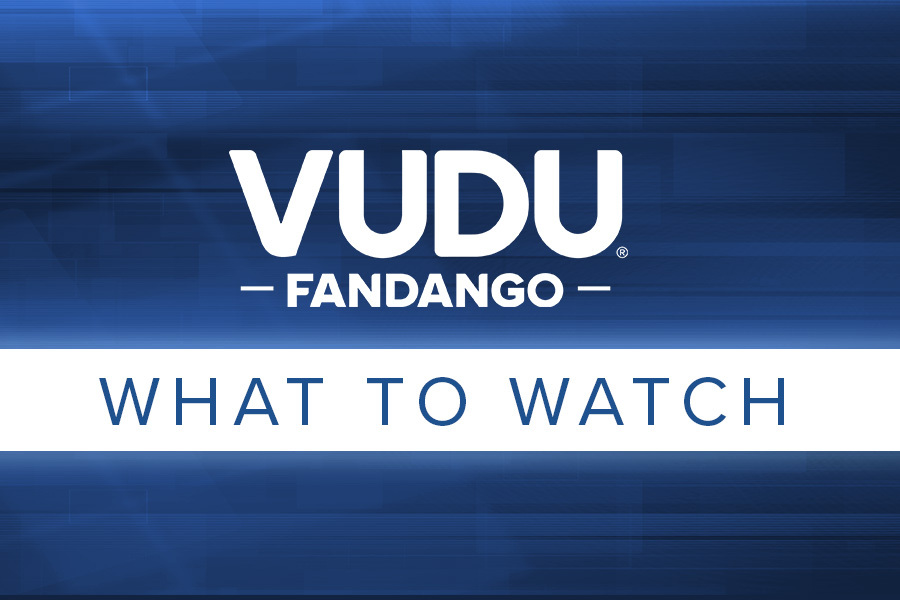 A new month means new movies to watch, and September is completely jam-packed with thrills and chills. But there's also room for a little dramatic tenderness and silly comedies. Let's consider our options, shall we?

Fandango At Home

What premium titles are available to watch on Vudu this week?

The idea of a courageous man versus a ferocious lion in Beast is more than enough to draw our interest. It's not just any man, though – it's Idris Elba, and he's determined to protect his two beloved daughters, no matter what. It makes for a breathlessly entertaining thriller in the vast wilds of Africa.

Nope unfolds on a lovely California horse ranch, which is the perfect setting for director Jordan Peele to reveal one surprising development after another in his newest thriller. Daniel Kaluuya and Keke Palmer lead the proceedings as siblings who must cope with an unimaginable threat that threatens their existence.

Dwayne Johnson and Kevin Hart star in DC League of Super-Pets as Superman's best friend and Batman's dog, respectively. The animated adventure is sure to please animal lovers, superhero addicts and movie fans of all ages.

How do you celebrate the holidays? Easter Sunday revolves around the life experiences and comedy of Jo Koy, whose raucous family is captured in a joyful comedy about celebrating a holiday with loved ones.

Diane Keaton stars in Mack & Rita as a woman who finds herself magically transported into a body she doesn't recognize. It makes for a silly comedy, yet also allows for a thoughtful consideration of what really matters in life.

Diving deep into the consciousness of a disturbed woman, Orphan: First Kill examines Esther (Isabelle Fuhrman), who escapes from a psychiatric facility and lands in the warm embrace of an unsuspecting family. Mother (Julia Stiles) knows best, however, and she will do everything within her power to protect her family from Esther's dangerous impulses.

New This Week

What's freshly available to watch on Vudu this week?

In the sticky swamplands of the South, a mystery emerges. Daisy Edgar-Jones stars in Where the Crawdads Sing as Kya, a young woman who was raised alone in the marshes and now finds herself accused of a heinous crime by suspicious local residents. She must prove her own innocence, but how?

A different sort of mystery lies at the heart of Marcel the Shell With Shoes On, namely, how can a shell talk? It's a delightful comedy that also touches the heart – multiple times!

Mighty or not, superheroes sometimes need a little help from their friends, as in Thor: Love & Thunder. Thor (Chris Hemsworth) needs help from Valkyrie (Tessa Thompson), Korg (Taika Waititi) and Jane Foster (Natalie Portman) in order to take on Gorr the God Butcher (Christian Bale). With a name like that, we know he's up to no good.

Deal of the Week

Now available to buy or rent, The Black Phone depicts every parent's worst nightmare from the point of view of young Finney (Mason Thames). He's heard that a dangerous man in a mask has been kidnapping and killing children, but that in no way prepares him when he becomes the latest victim. Locked in a basement by The Grabber (Ethan Hawke) and desperate to escape, he starts receiving mysterious phone calls from fellow victims on a disconnected telephone. What follows is even more shocking.

This Week's Biggest Sales

Star Trek Sale reminds us that a great television series begat great movies, as well as even more great television series. Choose your favorite, perhaps the most recent cinematic captain in Star Trek Beyond, or collect all the movies (so far) in Star Trek: 1-10 Collection (Bundle), or happily indulge with the adventures aplenty in Star Trek: The Next Generation: The Complete Series (Bundle).

$4.99 Summer Weekend Deals enable you to enjoy a sizzling summer movie any time of year. Start with a reimagined classic, as in The Mummy, take a romp with action all-stars in RED or enjoy the comic antics of Sandra Bullock and Melissa McCarthy in The Heat.

The college football season has kicked off as a prelude to the professional football season, which makes this an ideal time to visit Rotten Tomatoes | Essential Football Movies for an in-depth examination of America's favorite sport. Watch James Caan and Billy Dee Williams in the poignant, true-life Brian's Song, Tom Cruise as an agent who stars over in Jerry Maguire, or Sandra Bullock in her Academy Award-winning performance in The Blind Side.

Indie Spotlight features a wealth of wonderfully weird and off-beat movies, like the mysterious Donnie Dark (Theatrical), the sci-fi action in A Living Dog, and the criminal activity that abounds in Boon. Here's how to drill down to more good stuff: Top Movies, $4.99 Horror Movies, $4.99 Action & Suspense Movies, $4.99 Comedy Movies, $4.99 Romance Movies, $4.99 Drama Movies, $4.99 Documentary Movies, $4.99 Movies (Sort By Streamscore).

While we're on the subject, you can also visit Indie Spotlight Mix & Match, where you can get two movies for $7.99. Put together your own double bill, perhaps pairing the awesome, devastating war story Grave of the Fireflies with the straight-ahead crime thriller Miami Heat, or the Kane Hodder-led documentary Balsam: A Paranormal Investigation with the dynamic action-drama Queen of the Trap House. Many more combinations await.

As a new small-screen season gets underway, take advantage of our Fall TV Sale to catch up on all your favorite TV shows, such as the critically-acclaimed Better Call Saul: Season 6, the captivating mysterious of Flight Attendant: Season 1-2 Bundle or the beloved, time-hopping Quantum Leap [TV Series]Top TV, All TV (Sort By Streamscore), Classic TV, TV Awards, Drama TV, Comedy TV, Action TV, Documentaries & Reality TV, Bundles.

In our Actor's Spotlight, we're shining a spotlight on the stirring roles performed by Alfre Woodard, the comedy and drama that has been enhanced by Keegan-Michael Key, the sneaky gut-punches delivered by Michelle Rodriguez and the charming Ryan Hansen.

More Big Sales

What do we mean by Guilty Pleasure Movies? We're talking movies that are incredibly silly, incredibly sexy, incredibly violent and some that are just incredibly fun to watch. Don't worry: we won't tell anyone what you're buying.

In honor of an elegant annual event in New York City, we offer a Fashion Week Sale, featuring Sex and the City: The Complete Series (Bundle). Many more treats are in store. Warning: don't be fashionably late to this sale.

Our newest offerings in $4.99 Weekly Movie Deals include adventures in space, time and sports. We love how some themes in this collection come together from surprising sources in unexpected ways. A wealth of excellent series are included, so it's a grand time to catch up on award-worthy shows and movies.

Note that $6.99 HDX Movies Monthly Deals lets you decide if you want to view the list by "Most Watched" or "Release Date" for maximum flexibility.

Some of the movies in Family Monthly Values might be lesser known to casual viewers, but younger ones in the family will sure enjoy watching these hidden delights.

Our Horror Monthly Values features a number of scary movies you can start watching for free with ads; if you like what you're watching, you can buy or rent the movie to watch it without ads. As always, the choice is yours, horror fan.

Don't forget our continuing deals: $7.99 All-Time Favorites, Football Movies & TV Sale, Middle Earth Sale, Wizarding World Sale, Entertain the World TV Sale, Summer of Savings: Sci-Fi & Fantasy and the fabulous 4K UHD Mix & Match: 3 Movies For $14.99.

Vudu Top 10

Vudu's top ten titles for the past week, in terms of revenue:

1. Top Gun: Maverick

2. Minions: The Rise of Gru

3. DC League of Super-Pets

4. Nope

5. Jurassic World Dominion

6. Elvis

7. The Black Phone

8. Easter Sunday

9. Orphan: First Kill

10. 1883: Season 1
Source link