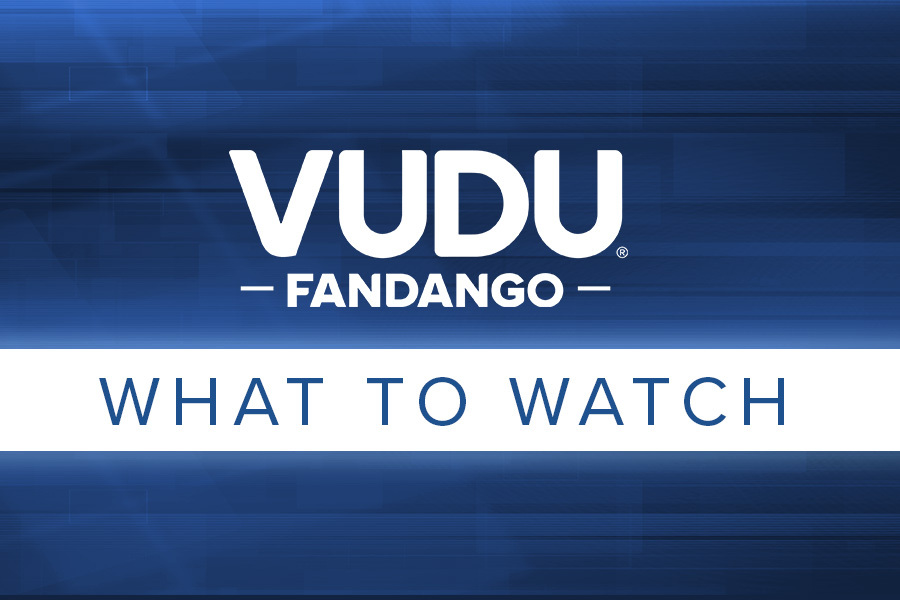 As we head full-bore into what the film business calls "festival season," we are glad to showcase a wide variety of movies and TV shows that will satisfy any taste anywhere, all ready to watch as soon as you make your decision from our ever-expanding buffet.

Fandango At Home

See what premium titles are available to watch on Vudu this week!

John Boyega stars in Breaking as a desperate military veteran who holds up a bank, not for financial gain, but to publicize the plight faced by many other military veterans. Nicole Beharie, Selenis Leyva and Michael Kenneth Williams also star in the tense dramatic thriller.

Jon Hamm embodies the suave, clever titular character in Confess, Fletch. The comic mystery finds the inimitable Fletch accused of murder, which doesn't keep him from investigating other crimes at the same time to prove his innocence.

Nathalie Emmanuel is the recipient of The Invitation, which looks and sounds wonderful. She's swept away to a gorgeous countryside estate and everything appears to be grand, until the true intentions of her hosts are revealed.

Idris Elba and Tilda Swinton stars in the surprising mystery-fantasy Three Thousand Years of Longing, directed by George Miller. It revolves around a Djinn who offers a lonely scholar three wishes, but it doesn't play out as one might expect.

Idris Elba must protect his two daughters in the savage adventure Beast. They are being stalked by a hungry, man-eating lion whose roar is enough to scare anyone witless. How will they survive?

Siblings Daniel Kaluuya and Keke Palmer are faced with an unimaginable foe in Nope. As the operators of an isolated horse ranch in California, they must rely on themselves if they hope to survive.

Diane Keaton enlivens the comedy stylings of Mack & Rita. She portrays an older version of herself who must, it seems, learn a few more lessons before she can achieve what her heart desires.

Look! Up in the sky! It's DC League of Super-Pets, come to save the world's superheroes from a dastardly super-villain. Dwayne Johnson and Kevin Hart lead the all-star voice cast.

Deals

They're back and more willing than ever to put their lives on the line in Jackass Forever. The original crew, led by Johnny Knoxville, returns in an all-new series of spectacular adventures. Get it in the best quality possible: $9.99 4K UHD, or rent for $2.99.

Before he was a beloved toy, the legendary Lightyear was a Space Ranger named Buzz who commanded many heroic missions. This is the story of one such eye-opening mission. Priced at $12.99 4K UHD, for the first time on sale.

Chris Pratt and Bryce Dallas Howard must save their daughter, and, oh yes, humanity itself in Jurassic World Dominion, now available to buy or rent. It's a wildly entertaining adventure that is absolutely jam-packed with action and many, many hungry dinosaurs. Laura Dern, Jeff Goldblum and Sam Neill return to lend a hand or two.

A hero rises in Paws of Fury: The Legend of Hank, now available in 4K UHD. The animated adventure follows a humble dog (Michael Cera) who yearns to be a samurai. He seeks guidance from a reluctant master (Samuel L. Jackson) in order to receive training that will enable him to vanquish a mighty foe.

Now available to buy or rent, the hot and humid mystery in Where the Crawdads Sing will get under your collar and soak into your bones. Daisy Edgar-Jones stars as a young woman accused of a horrible crime in a small community that is filled with fear and mistrust.

This Week's Biggest Sales

Mega Movie & TV Sale features over 200 movies and TV shows on sale, from Matt Reeves' dark vision of The Batman to the classic romantic tearjerker The Notebook to the dazzling visions of The Matrix 4-Film Déjà vu Collection (Bundle). But that's not all! We're also highlighting $4.99 Favorites (Mega Movie & TV Sale), Batman Sale (Mega Movie & TV Sale), Complete Series Bundles (Mega Movie & TV Sale), Movie Bundles (Mega Movie & TV Sale), and Recent Releases (Mega Movie & TV Sale) .

Anime Mix & Match features 3 for $19.99, which is a fantastic deal in view of the titles offered, including Boruto: Naruto Next Generations (English Dubbed): Season 1, Volume 12, Inuyasha (English Dubbed): Season 6, One-Punch Man (English Dubbed): Season 2 and more.

Indie Flicks Mix & Match offers 2 movies for $9.99. Pick from a lovable comedy like Napoleon Dynamite, the whiplash action in Quentin Tarantino's debut, Reservoir Dogs or the unforgettable horror of The Blair Witch Project.

One of the relatively few studios whose name elicits smiles of recognition, Pixar Sale showcases smart comedy, heartwarming drama and gorgeous animation, in recent family blockbusters like Turning Red and Luca, as well as all-time classics like Toy Story. You can't go wrong with Pixar, no matter what you choose to watch.

4K Action Mix & Match, offering three movies for $14.99, is just the sale you've been waiting for. Pick from among Superman's origin in Man of Steel, the collision of man and monkey in Kong: Skull Island or the ferociously devastating anti-war drama Full Metal Jacket. They all look fantastic in 4K.

Speaking of 4K, the 4K UHD Sale offers 25% off select movies, including the eye-popping Free Guy with Ryan Reynolds, the lush yet wild Jungle Cruise with Dwayne Johnson and Emily Blunt and and the absolutely hilarious Airplane 2 Movie Bundle. To see even more 4K options, view All Movies, Top Movies, $4.99 Movies, $6.99 & Under Movies, $7.99 & Under Movies and $9.99 & Under Movies.

Rotten Tomatoes | Best Spanish Language Horror Movies highlights titles will jangle your nerves, as in Rec; movies that will tease and tangle your mind, as in Timecrimes; and movies that will make you laugh, even as you flinch at their horrors, as in Juan of the Dead.

Over 250 movies are on offer in our Westerns Sale, which ropes in modern classics like Tombstone, bawdy comedy in A Million Ways to Die in the West (Unrated) and a great independent spirit in El Mariachi / Desperado / Once Upon A Time In Mexico (Bundle). You can see All Movies, or just $4.99 Movies. It's your pick, partner.

Children of all ages will enjoy Cartoon Network Sale, featuring a slew of fun shows, like Teen Titans Go!: Seasons 1-5 (Bundle), Adventure Time [TV Series] and the delightful The Amazing World of Gumball: The Complete Series (Bundle).

More Big Sales

As parents and adult guardians, we never want to forget that our children need to be entertained, too, which makes the Family Animation Sale so timely. Why not make your viewing decisions together with your family?

No culture can be defined in just a few words. Let's consider Hispanic Heritage Month Sale, then, to be a starting point. View by Movies and/or TV.

We're also glad to offer a few of our own recommendations across a range of genres in Essential Spanish Language Movies. You might be surprised to find out what's there.

What makes a woman powerful? We could spend days discussing the question, or simply look over the Powerful Women Sale and make up your own mind.

Few filmmakers boast a compare body of work, which means it's a good time to dive into the Tyler Perry Sale and see if you're missing any of his delectable films in your library.

Yarr! Put on your peg leg and kerchief for the Watch Like A Pirate Sale. Blimey, there's a lot of pirates in this collection!

Last but definitely not least, be sure to check out our $4.99 Weekly Movie Deals. 'Nuff said.

Vudu Top 10

Marvel Studios' Thor: Love and Thunder, newly available to purchase on Vudu, and Top Gun: Maverick topped the streaming movies chart on Fandango's premium on-demand video service for the week of September 6 through September 11.

The week's top-selling bundles were the Top Gun 2-Movie Collection, comprising of the original Top Gun (1986) and Top Gun: Maverick, and the Thor 4-Movie Collection, which includes the three previous Thor movies and Thor: Love and Thunder.

Among the week's other new releases, the Idris Elba thriller Beast and the romance-drama Where The Crawdads Sing appeared in the #3 and #4 spots on the Vudu chart.

Vudu's top ten titles for the past week, in terms of revenue:

1. Thor: Love and Thunder

2. Top Gun: Maverick

3. Beast

4. Where the Crawdads Sing

5. Minions: The Rise of Gru

6. DC League of Super Pets

7. Nope

8. The Black Phone

9. Jurassic World Dominion

10. Elvis
Source link