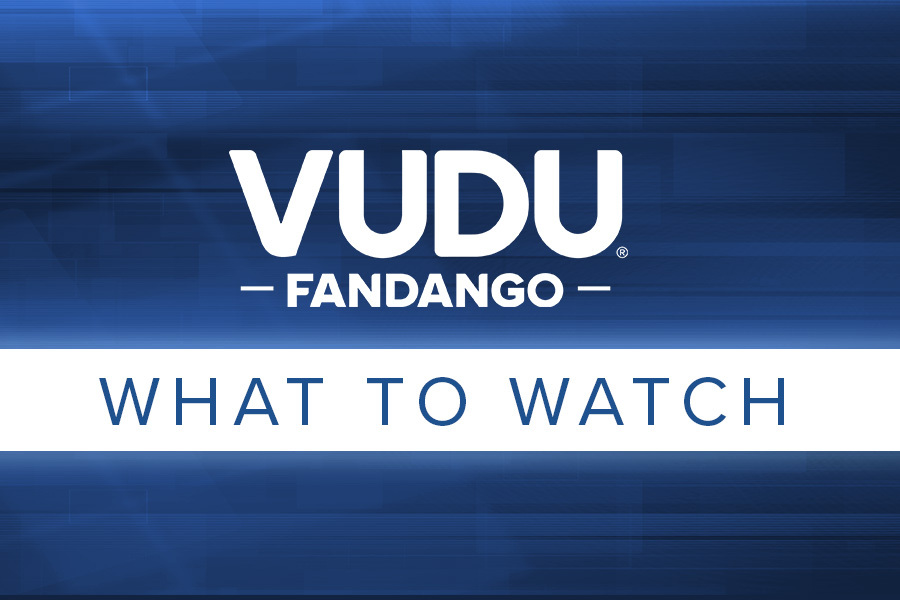 Say goodbye to August! The first weeks of September hold the promise of exciting new comedies, dramas, thrillers and horror flicks coming soon to movie theaters. For now, though, let us catch you up on recent releases that you may have missed, as well as classic films that are always worth another look or two.

New

Perfect for an "end of summer" watch, Diane Keaton stars in Mack & Rita as a 30-year-old writer who find herself transformed into a 70-something version of herself. In Keaton's gifted hands, that's all you need to know to prepare for a transformative comedy. Watch the video below for a little taste of something good.

Deals

Speaking of transformations, Mark Wahlberg stars in Father Stu as a boxer who turned his life around and become a priest. Based on a true story, the drama is gritty and cleansing. It's now available at its lowest price ever: $7.99 4K UHD.

Also available at its lowest price ever – $7.99 4K UHD – Fatherhood is a different kind of transformative tale. Kevin Hart stars in the comedy-drama as a man who unexpectedly loses his wife and then is faced with the challenge of raising his newly-born daughter, all on his own.

The intrepid Sandra Bullock stars in The Lost City alongside the adorable Channing Tatum in a great adventure comedy. It's now available to purchase – $9.99 4K UHD – or rent for $2.99.

Don't make a blogger mad! If you do, you might have to confront The Moderator, available for the first time on sale – $9.99 HD – and its heated tale of a woman who learns that her friends have been murdered. She promptly springs into action.

Now available in 4K UHD, Minions: The Rise of Gru is an all-ages origin story, exploring how the lovable little Minions got their own supervillain. The animated comedy will delight young and old alike.

Adults will especially enjoy Elvis, now available in 4K UHD. Tom Hanks stars as Colonel Tom Parker, the mastermind behind the rise of the legendary Elvis Presley (Austin Butler).

Fandango At Home

See what premium titles are newly available to watch on Vudu this week!.

Mack & Rita stars Diane Keaton, Elizabeth Lail, Taylor Paige and Loretta Devine in a comedy about a young woman who learns many unexpected lessons when she is touched by magic and is transformed into an older version of herself.

Daniel Kaluuya and Keke Palmer star as siblings in Nope, the newest suspense thriller by Jordon Peele, which explores mysterious happenings on an isolated horse ranch.

A villain is born and heroes will rise in Minions: The Rise of Gru, an animated comic adventure.

Tom Cruise returns as an ace aviator in Top Gun: Maverick. The dynamic action-adventure soars, swooshes and dips for a grand time. Jennifer Connelly, Miles Teller and Val Kilmer also star.

Who can save the superheroes? DC League of Super-Pets sees a new team of heroes take center stage to rescue Superman and his friends. Dwayne Johnson and Kevin Hart lead the all-star voice cast.

Tom Hanks and Austin Butler star in Elvis as a mastermind and a singer, respectively, in director Baz Luhrmann's extravagantly entertaining musical biography.

Are killers born to kill? Orphan: First Kill dives deeply into how Esther (Isabelle Fuhrman) became a deadly threat to all around her in the horror-thriller.

All happy families are alike, wrote Leo Tolstoy, but we're wiling to wager that he never met a happy family quite like the one depicted in the joyously funny Easter Sunday, based on the life and comedy of Jo Koy.

Do dogs dream? Yes, they do, answers Paws of Fury: The Legend of Hank, which tells about the dream of a dog named Hank (Michael Cera), who yearns to be a samurai. Samuel L. Jackson and Mel Brooks also star in the animated comic adventure.

This Week's Biggest Sales

In $4.99 Summer Weekend Deals, over 250 titles are on sale; only two (2) weekends are left. What will you pick? How about the wild comedy stylings of My Cousin Vinny, starring Joe Pesci and the scene-stealing Marisa Tomei (watch the clip below for proof, if you dare to doubt her expertise)? Or the goofy comedy of Encino Man, starring Brendan Fraser? Or the unsung splendor of director Joe Johnston's Hidalgo, starring Viggo Mortensen as a legendary cowboy and horse racer? The choice is yours.

For the well-equipped movie fan, 4K UHD Mix & Match offers three (3) movies for $14.99, which is a great deal for the highest resolution possible to enjoy the likes of director Jon M. Chu's colorful musical In the Heights, director Clint Eastwood's action biography American Sniper, starring Bradley Cooper, and the classic The Shawshank Redemption, featuring great performances by Tim Robbins and Morgan Freeman. It's your opportunity to program an amazing triple-bill to enjoy right now.

Are you ready to return to the magical world created by J.R.R. Tolkien? Now's the time to explore our Middle Earth Sale. Perhaps you'd like to start with The Lord of the Rings: The Fellowship of the Ring (Extended Edition). Or, you could head back to the prequels with The Hobbit Extended Edition Trilogy: 3 Movie Collection plus bonus features (Bundle). Or, you could satisfy your yearning completely with Middle-earth Extended Editions 6-Film Collection (Bundle). Whatever you choose, a happy time will be had by all.

If you have a hankering for broader horizons, may we suggest the rather fabulous Summer of Savings: Sci-Fi & Fantasy, which empowers you to save on over 500 movies, TV shows and bundles, including a fantasy battle in Fantastic Beasts: The Secrets of Dumbledore, Christopher Nolan's mind-bending Interstellar, and the continuing adventures of a captain and his crew in Star Trek: The Next Generation: The Complete Series (Bundle). To help you drill down to your specific interest, visit Bundles, All Movies, Top Movies, 4K UHD Movies, $4.99 & Under Movies, $6.99 & Under Movies, $9.99 & Under Movies, TV Seasons.

More Big Sales

We're now ready for Labor Day Specials, which features $4.99 movies and a fabulous bundle sale. Don't worry: we've made the sales process as easy as possible.

May the Force be with you as you explore the Star Wars Sale. Remember: that's no moon. It's a space station.

What's your favorite movie? Perhaps it's available in $7.99 All-Time Favorites, or perhaps you'll watch one of these great titles and choose a new favorite.

Are you ready for some football? Football Movies & TV Sale will get you in the mood to enjoy the glorious gridiron once again in all its competitive splendor.

We could all use a little magic. Wizarding World Sale showcases magic in all its many forms, both for good and for bad.

The Caped Crusader has enjoyed good times and survived bad ones in a rich variety of movies, including the awesome adventures captured in Batman Animated Movies.

Celebrating an anniversary is always special, especially when you're a quality animated show about a legendary character. Batman: The Animated Series celebrates with its 30th anniversary sale.

Entertain the World TV Sale embraces families, such as the city family in Full House: The Complete Series, the rural family in The Waltons: The Complete Series and the future family in The Jetsons: The Complete Series. The sale goes beyond families, too, so be sure to check it out for your favorites.

Continuing Sales

Note: several sales that we've highlighted in past weeks are ongoing, including the vastly entertaining $4.99 Film Favorites (8/23-9/6), the incredibly varied films included in Actor's Spotlights: Hiroyuki Sanada, Jamie Foxx, Tilda Swinton, Tom Sturridge and a huge variety of titles in Mega Movie Sale, which defy easy summary. C'mon inside and take a look.

Vudu Top 10

Top Gun: Maverick arrived at home Tuesday and quickly flew to the top of the charts on Fandango's premium on-demand video service for the week of August 22 through August 28. The film ranks as Vudu's most pre-ordered 2022 title to date.

The Top Gun 2-Movie Collection, which includes the original Top Gun (1986) and Top Gun: Maverick, also ranks as Vudu's best-selling bundle. In a Fandango survey of more than 2,000 Top Gun: Maverick ticket-buyers, 84% said they would want to watch Maverick again at home.

Other new summer releases on Vudu include DC League of Super-Pets, which debuted Tuesday and ranks as the #2 title, Jordan Peele's Nope, which debuted Friday and currently sits at #3, and Jo Koy's comedy Easter Sunday, also a Tuesday bow and at #7.

Among new titles debuting at home in the next two weeks, the Yellowstone origin story 1883 arrives today, while Thor: Love and Thunder arrives on Thursday, September 8th.

Vudu's top ten titles for the past week, in terms of revenue:

1. Top Gun: Maverick

2. DC League of Super-Pets

3. Nope

4. Jurassic World Dominion

5. Minions: The Rise of Gru

6. Elvis

7. Easter Sunday

8. Orphan: First Kill

9. The Black Phone

10. Paws of Fury: The Legend of Hank
Source link