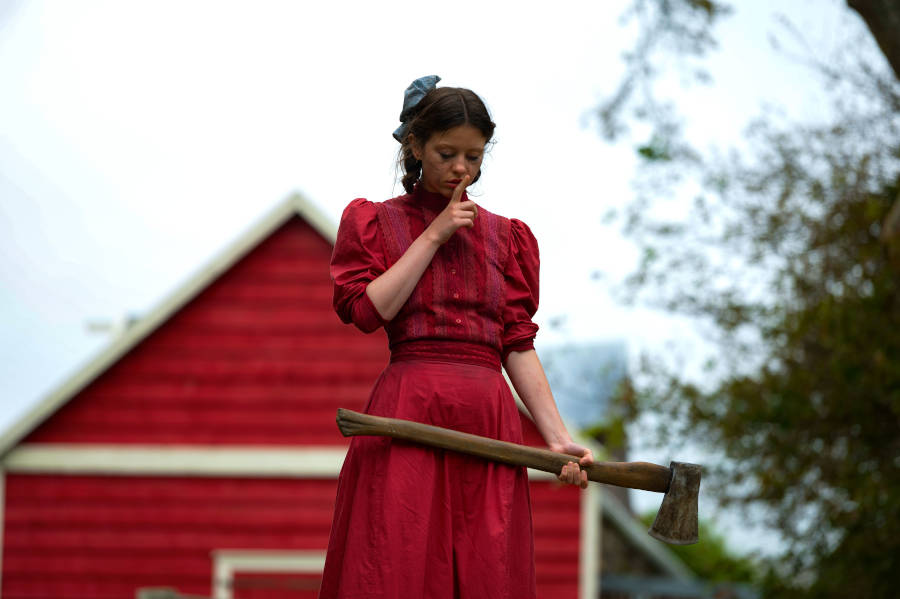 Where does evil begin? Pearl brashly tackles that question head on, digging into the life of its murderous titular character, first seen in director Ti West's terrifying X. How did the young Pearl (Mia Goth) develop such horrifying homicidal instincts? The origin story reveals Pearl's heartfelt desire to become a star, which seems to be an impossible dream for any young farm girl. But Pearl has a plan.

We get a peak into Pearl's state of mind in our exclusive clip. Pearl is alone in the middle of the day in an isolated field with an ordinary scarecrow. After bringing the scarecrow down to earth, she pretends to dance with the harmless figure, which seems like a silly thing to do, but pleases her. In the blink of an eye, things change, provoking a surprising response from Pearl, whose nerves have clearly been jangled.

Watch the intriguing clip below, then get tickets with your friends to see Pearl as soon as possible, in order to avoid any spoilers. The extremely bloody thriller opens today, only in theaters.
Source link